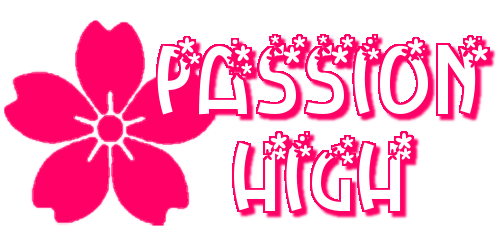 Passion High (Demo)
Greetings and Happy Father's Day! DiamondDust132 here back with yet another devlog. First and foremost, let me apologize for taking so long with this one. We here at Team Requiem will try to string these closer together so you all aren't sitting in the dark for months at a time. Rest assured that we are still working on the game. Rather than me talking about, how about you see some of the stuff we've been working on?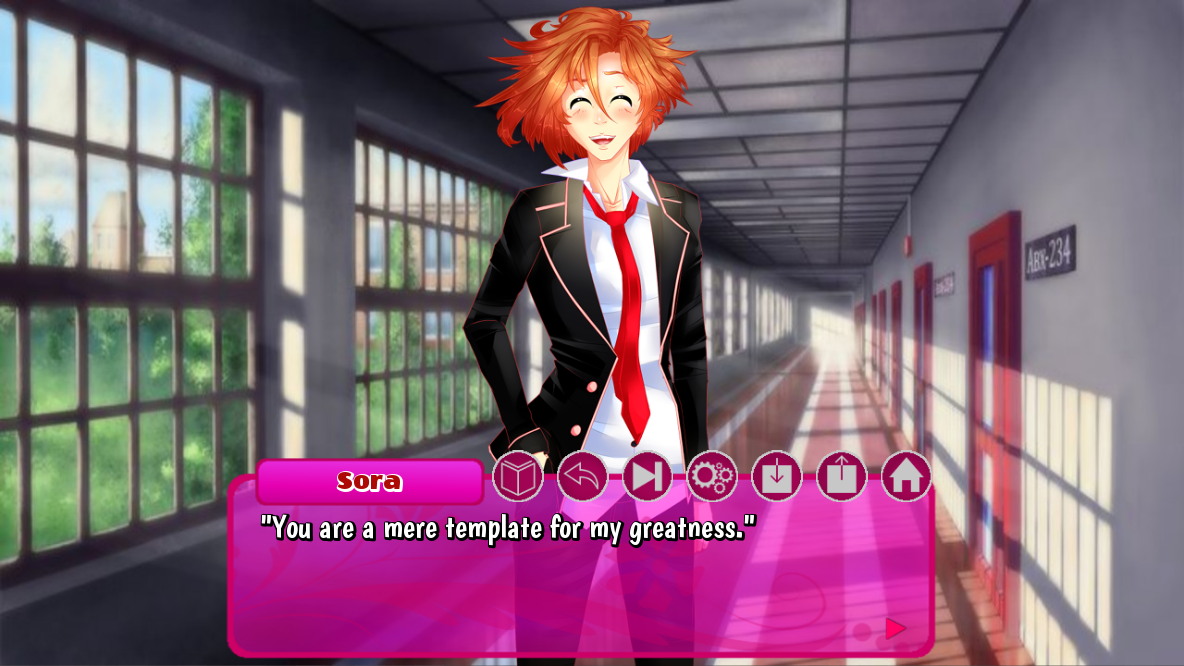 It's Sora! Cocky as always. Whoa! And is that a textbox?
Firstly, we've added a namebox. This was requested by a number of people. We have also added icons to said namebox that work as shortcuts to menus such as save, load, and the main menu. This replaces the quick menu from before. We hope this new layout is aesthetically pleasing.
Secondly, here is your first look at one of our new sprites by our lovely artist Nyx! There are only a few done at the moment, but we will reveal them as time goes on.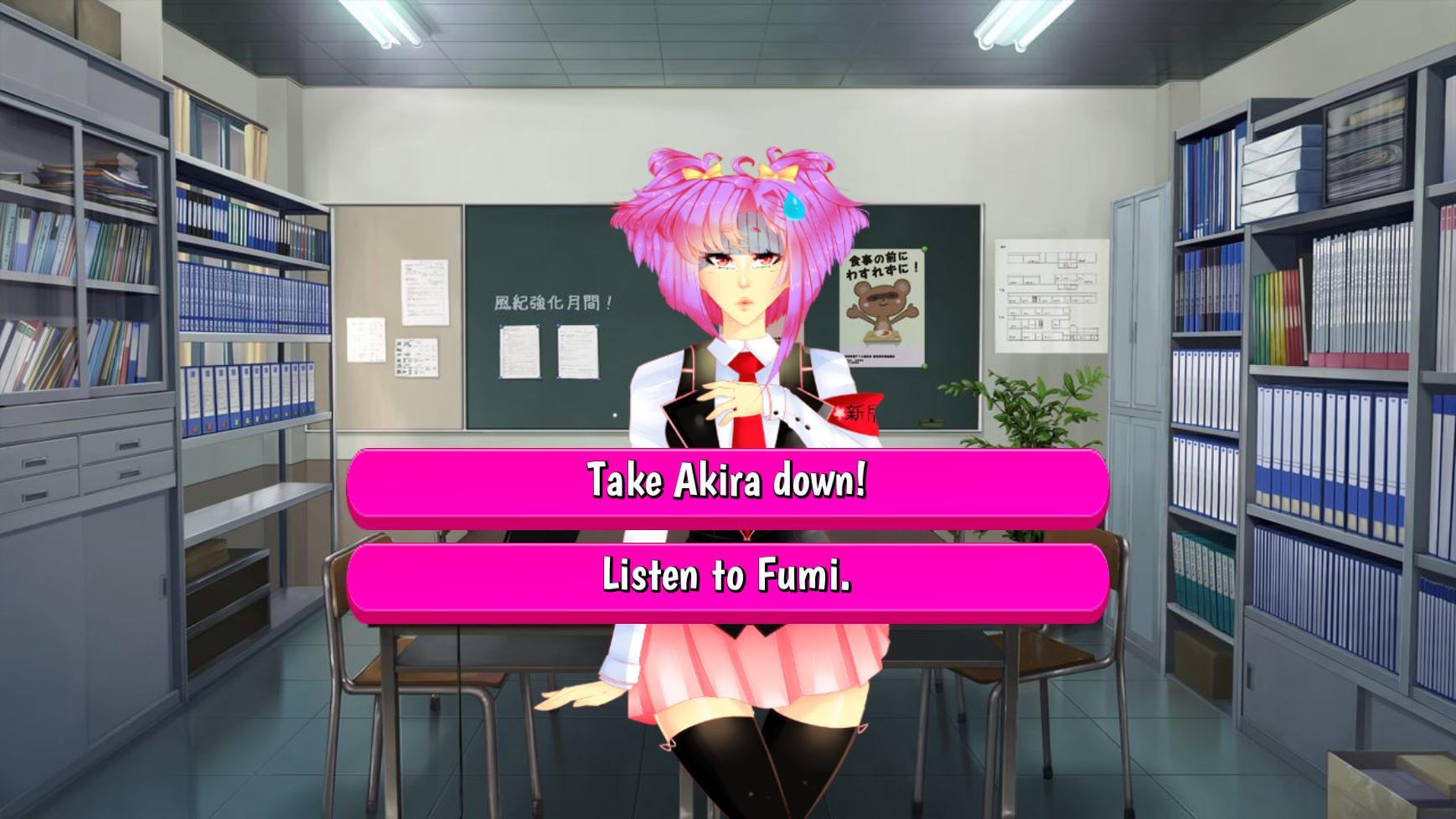 She doesn't look all that happy...

We've made a slight adjustment to the choice screen. The button is now bigger, plainer, and easier to read.
And here's Fumi Kitase, the most popular girl at Hitoezakura High! She's usually a lot more chipper than this though. Anyway, we plan on creating profiles for all of the girls, so be on the lookout for those!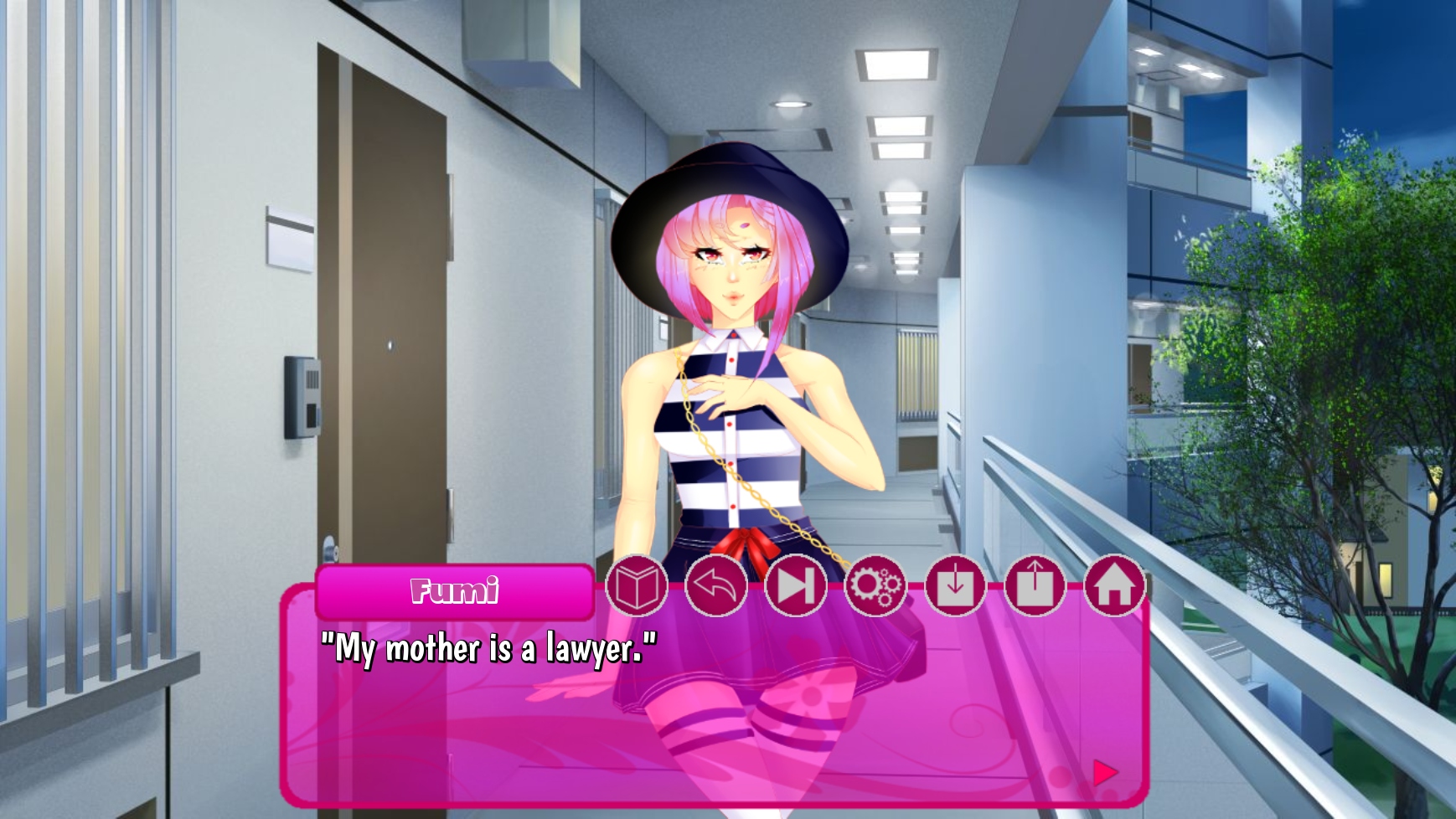 Each of the girls will have at least two outfits!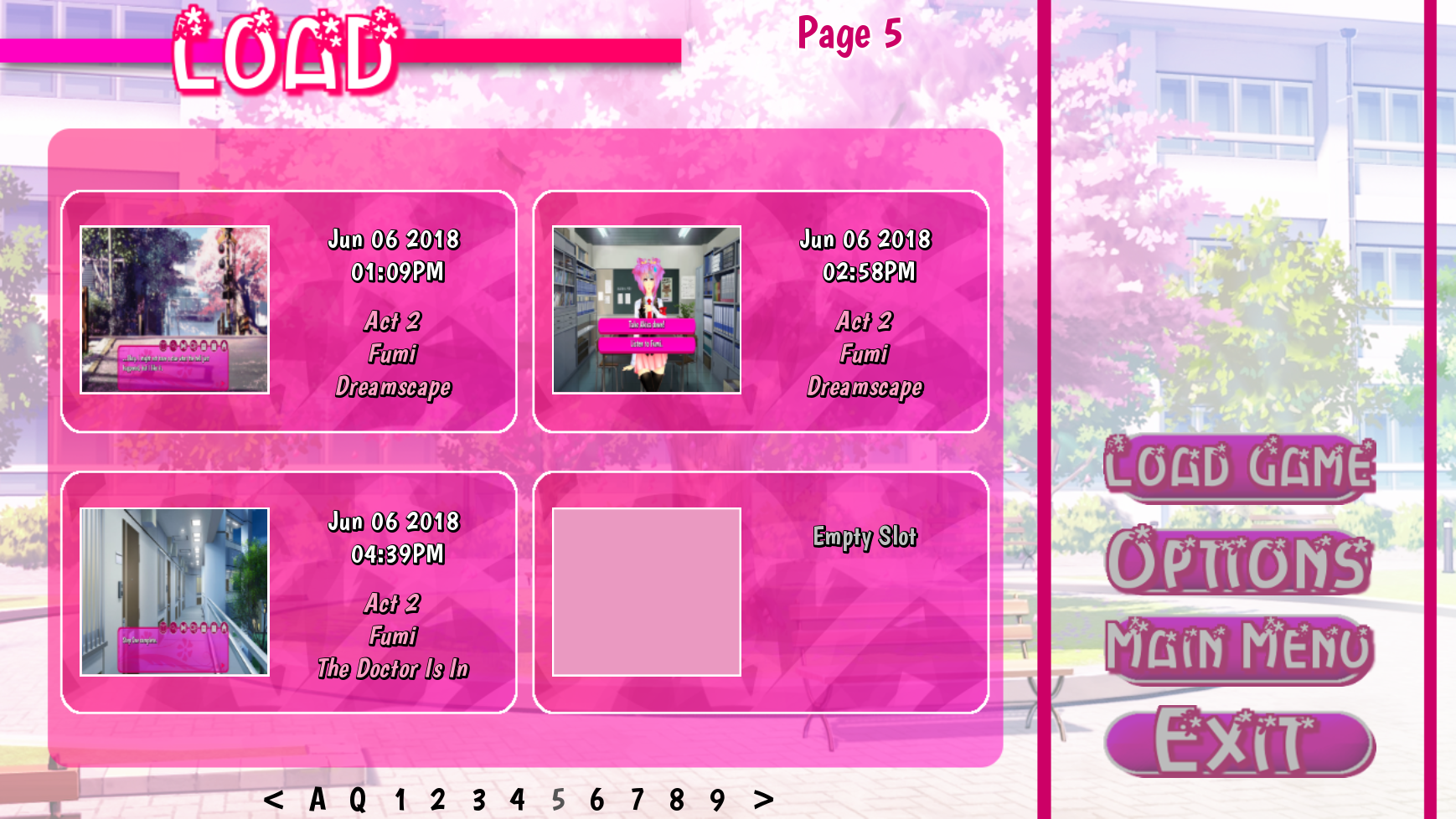 Here we have the save screen. As you can see, we've modified it from the last devlog. Mostly, we've added descriptions for the save games so it'll be easier for you to tell where you are. It'll tell you what act you're on, who's route, and the name of the scene.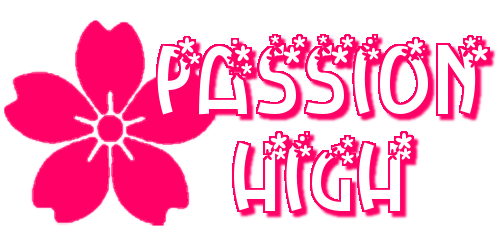 In terms of other stuff, we have added an extra day toward the beginning of the game to flesh out the characters better and add more plot details. As such, any save files you have for Passion High 2.0 won't work. You will have to start the game over unfortunately, but we will try to add as much new content as possible so it doesn't feel like you're completely playing the same game/routes over again.
We intend to release Passion High 3.0 as soon as possible. We will prioritize sprites over sound/backgrounds in order to speed up said release. The final game will (hopefully) have nothing but original assets.
I intend to add as much as possible for the script, but as stated in the last devlog, the game probably won't be fully written by version 3.0. We will continue to add content with each release. We thank you for your patience.
That will do it for this update. Thank you for taking the time to read, and we again apologize for the delay in news. Again, we will try to keep the updates more frequent. Of course, if you would like to talk to any of the lovely people making Passion High, have any questions, or just want to shoot the breeze with all our pals, don't be shy and join our public Discord server!: https://discord.gg/5RVAy84
Another big shoutout to everyone who took the time to fill out our survey! As previously stated, we've gotten some great and useful feedback concerning the game! Here's the link if you haven't gotten a chance to fill out the survey for yourself: https://goo.gl/forms/fIhYCr0CuBJFPOF03
And as usual, you can grab some Passion High merchandise here and help support the game! All proceeds will go to everyone helping to make Passion High a reality!: https://teespring.com/stores/team-requiem
And last, but not certainly least...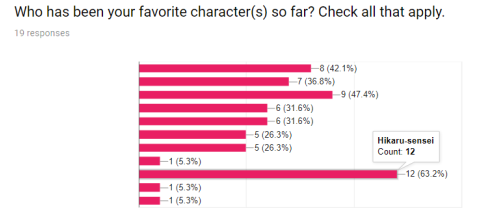 We hear you all loud and clear. Thus, we have some good news.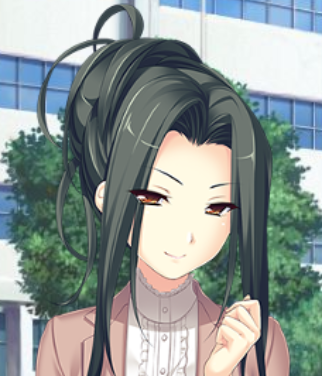 Smug-sensei here will have a route of her very own. You may now sleep peacefully at night.